We love what we do and do it passionately. We welcome you to enter our world of mastery – where healthy skin is our ultimate goal.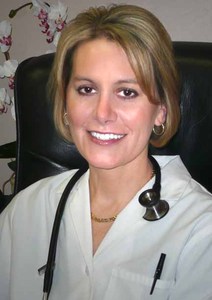 Medical director, Dr. R. Wadle, along with our staff, invite you to visit our facility located in the heart of Birmingham.
Svetlana's Skin Secrets Laser Aesthetics offers advanced technology and specialized techniques to achieve optimal results. Through a skin consultation and assessment, treatments are individually customized for your skins specific requirements. Treatment plans can be customized to meet your economic needs.
Our medically trained, friendly staff have years of experience and strive to provide clients with amazing results. Just ask our clients!
Our Mission: Look younger and healthier… naturally!
We pride ourselves on having the latest laser technology to safely and effectively treat all skin types, for both men and women.
Our goal is to provide you with the most advanced skin treatments available today in order to not only improve the appearance of skin, but actually restore the health and beauty of your skin.
Youthful skin forever is what you experience with our multiple modality lasers and pulsed light treatment that are customized for every patient. Your skin will be healthier and stronger from the inside, which makes it years younger and beautiful on the outside, naturally!
Discover some of Svetlana's Skin Secrets and what the majestic power of laser light can do for you.
Meet Our Experts
Doctor Julio Sosa, MD, is a plastic surgery specialist and has been practicing for 25 years. He performs a variety of aesthetic and reconstructive surgical procedures. He is Board Certified in Plastic Surgery. He is a Fellow of the American Collage of Surgeons and a member of numerous societies which include the American Society of Plastic Surgeons, and a member of the Michigan Academy of Plastic Surgeons. He has privileges at William Beaumont Hospital as well as Providence Hospital.
Dr. J. Sosa is passionate about helping each patient to restore youthfulness to their skin.
Svetlana Oganesean, LE and Certified Laser Practitioner.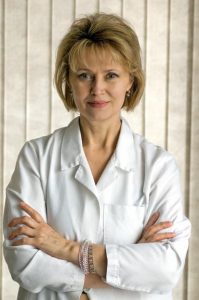 She's originally from Eastern Europe where she studied at the International Esthetics Institute in Moldova. In addition, she attended the Michigan Beauty Institute in Brighton. Svetlana has seventeen extensive years of experience working in various medical spas, ranging from dermatology to cosmetic surgery not only in the United States but also in Europe. She is consistently on top of the cutting edge of aesthetic care. Svetlana is well known for incorporating new industry advancements, and adopting/creating new treatment combinations, well before her peers.
She has received her extensive laser training and certification from Alma, Cutera, Candela, Lumenis and Syneron laser companies.
Her motto is " Change your skin…Change your life"!

Location
Please, visit our location at 33722 Woodward Ave, Birmingham, MI 48009
or call (248) 890-7402 to make an appointment.
Email: svetlanaskinsecrets@yahoo.com
Our Policy
Appointments
Please arrive 15 minutes prior to your scheduled time to complete your consultation form. Being on time for your appointment is critical in order to receive the full benefit of your treatment. If you arrive late, your treatment session will be reduced in order to start on time for the next patient.
Cancellation and Rescheduling
To ensure we provide the best possible service, rescheduling must be completed 48 hours prior to your scheduled appointment time.
All services cancelled with less than 24 hours notice will be charged the $50 cancellation fee.
We ask that Laser Hair Removal clients arrive shaved before a treatment. It is recommended to shave the area to be treated the day before your appointment. Otherwise, a fee of $50-70 will be charged for the treatment area to be shaved.
Loss or Damage
We regret that we cannot be responsible for any loss or damage of personal articles left behind.
Our Client Testimonials
"Lana, you have changed my life for the better. After trying Botox and Juvederm I realized this was just a "quick fix". Your recommendation of Pixel Skin Resurfacing and Microdermabrasion has truly changed my skin for the better. Not only did you address my skin issues, you've also educated me on life style changes that starts from the inside. The information has changed my overall well being and am so thankful to you. Thank you so much!" – Sandy Risner, Dansville MI
---
"After my first visit to Svetlana's office I got rid of all the face creams I had at home. For the first time after trying so many products and treatments I had someone who talked to me about the causes of skin problems, not just the symptoms! Now people say my skin is radiant. Svetlana's professional guidance and knowledge has allowed me to finally stop worrying about how my skin looks. I can not express how thankful I am. I'm sharing my story so that others get the chance to meet with you, follow your instructions and finally get the skin they always wanted." – Kristina Pavirzyte, Chicago, IL
---
"I'm so very happy with the Laser 360 you did for me. Not only did my skin texture improved but my lines and scars are almost totally gone. Your professionalism and expertise were superb. I would most definitely recommend you to my friends and family. Thank you for all you have done for me" – LaWayne Nappoles, Lansing, MI
---
"Thank you so much for your wonderful job. I really appreciate each session you did for me and love the results!" – Banin Jafar, Lansing, MI
---
"Lana – I want to thank you for your advice and hard work. You have changed my life for the better and I feel healthier than ever! You will be seeing me again for your wonderful service." – Amber, Birmingham, MI
---
"I always suffered from problematic skin and like many others, tried all the products that are advertised on TV like Proactive and SkinID. Some times I'd get a mild improvement but I was never really satisfied. Once I met Svetlana I never spent money in those products again and my skin is totally different. I follow her instructions and I have been able to stop wearing make-up during the day, which is something I was never able to do before. My tone is much more even, my pores look smaller and my skin looks much clearer. I highly recommend her to anybody who is suffering from skin conditions and has not been able to get long-term improvement. – Lorely Alimonos, Lansing, MI