Renew Your Skin with a Microdermabrasion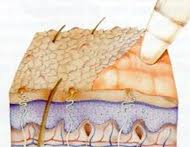 Microdermabrasion has become an increasingly popular method for facial rejuvenation. This treatment is a non-invasive mechanical exfoliation treatment that removes the outermost layer of dead skin cells on the face, chest, neck or anywhere on the body.
Microdermabrasion improves: skin texture, uneven skin color, dull or dry patches, acne and acne scarring, rough, thick , clogged pores and blackheads, enlarged pores, fine line, sun damage, and age spots.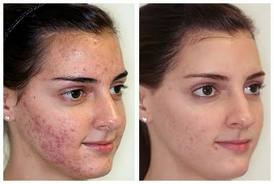 How it Works
Mechanical exfoliation with or without particles, along with adjustable vacuum pressure, allows for safe controlled exfoliation of the top layers of the epidermis. By removing the dead skin, microdermabrasion accelerates the cellular turnover process, bringing you closer to healthier, younger-looking skin. This treatment aids skin care products to penetrate up to 50% and a allows for a smoother makeup application.
Following the treatment you will notice softer skin, with a healthy glow to your complexion. Due to the increase of circulation, a mild, temporary blush surrounding the treated area may be the only evidence of your therapy.
To achieve maximum results, series of 6 treatments are recommended two to three weeks apart.